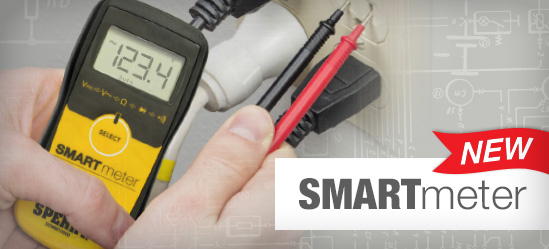 SMARTmeter - The Future is Here!
View, monitor, capture pictures and data all through your smart phone or tablet.
Sperry's new SMARTmeter is the only smart digital multimeter that retails for under $100 on the market today! It saves time and money by allowing you to trouble shoot and capture results.

The SMARTmeter sends data and images with date and time stamped readings and enables the owner to gain quotes without hassle or service calls. The test results can then be shared via email, text, picture, and to Excel. If multiple people are working on one job, the data is easily transferable between team members. The problems can then be shown to decision makers like customers and managers to ease explanation, gain trust and establish credibility.